The Stef Ripple Kindness Box is a small gesture to help provide support, hope and encouragement to newly diagnosed ovarian cancer patients. During Stef's cancer journey there were many things that were important to her and we feel like she would want to share these things with other ovarian cancer patients.
You can help us with this mission by providing a financial donation or you can donate items for the kindness box. We are currently accepting donations for the following items: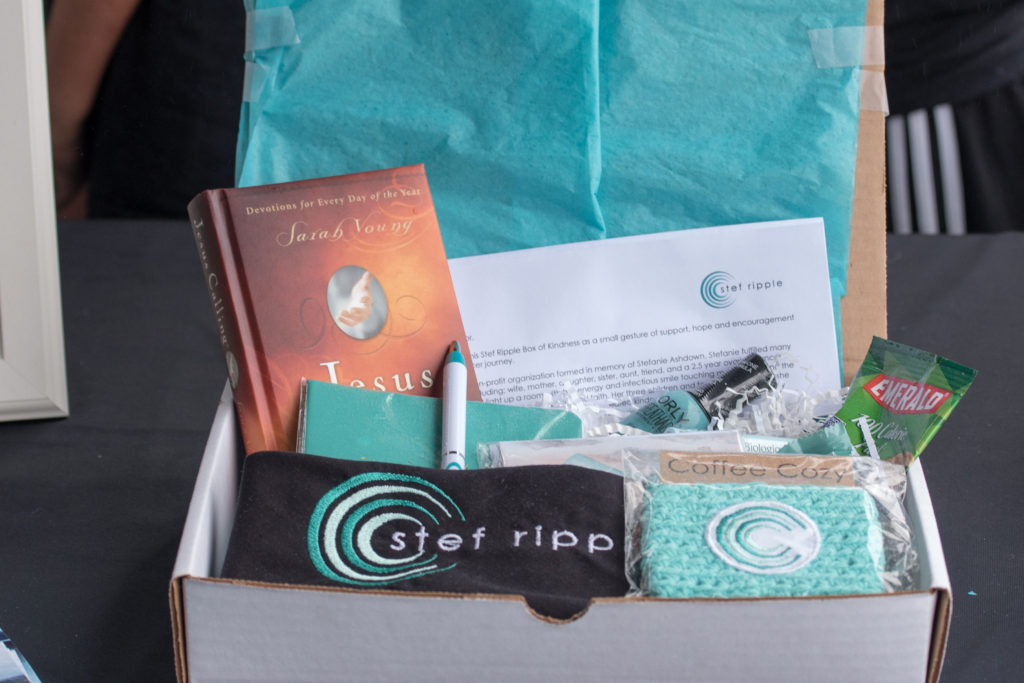 - Teal journals
- Teal pens
- Teal bandannas
- Teal nail polish
- Healthy snacks
- Jesus is Calling by Sarah Young
- Essential Oils
- EOS Lip balm (aqua/teal)
- Small teal items that will bring a smile to an ovarian cancer patients face!
Please email us for information on where to drop off donations. Thank you!
Check out our Facebook page for photos of our first box making night!
Spread Kindness
Kindness boxes can be sent by filling out the request form with recipient information and making a donation to Stef Ripple. Thank you for helping us support an ovarian cancer patient and spreading kindness!