The DeCesaris/Prout Cancer Foundation
Jingle Bell 5k Run/Walk
in memory of Stefanie Ashdown
Please join Stef Ripple on December 2nd as we participate in the 2017 DeCesaris Prout Cancer Foundation Jingle Bell Run/Walk in memory of Stef! This race was one of Stef's favorites and one that she ran prior to and during her ovarian cancer diagnosis. It's an honor to her family that this years race is in memory of her!
Date: Saturday, December 2, 2017
Location: Quiet Waters Park, Annapolis, Maryland
This event is designed to raise awareness for lung and ovarian cancer and to raise funds to support various educational research programs. Stef Ripple has formed a team and will be at the event. Please join us!
Register for the Stef Ripple Team - Use Code STEFRIPPLE to get $5 off
For more information about the event, please visit the DeCesarsis Prout Cancer Foundation website.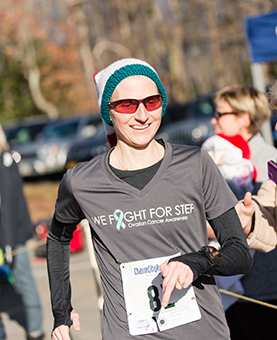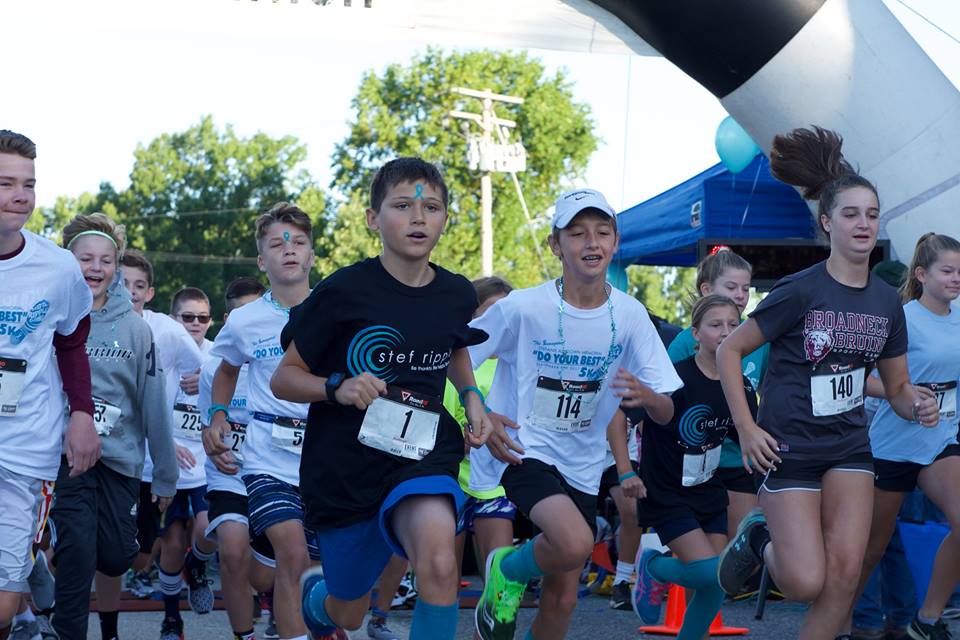 Stefanie Ashdown Memorial
"Do Your Best" 5k and 1 Mile Walk
On September 9, 2017 Stef Ripple hosted it's inaugural Stefanie Ashdown Memorial "Do Your Best" 5k and 1 mile walk. The race was held in Arnold, Maryland, beginning at the Belvedere Elementary school. Proceeds raised will be used to provide support to ovarian cancer patients and their families by funding camps and activities for their children.
This event was special in so many ways. From the kindness of the volunteers and sponsors to the 400+ who registered to Stef's son, Owen Ashdown, finishing first overall. It was truly amazing!Together we came together as a community, a family to spread ovarian cancer awareness and to honor Stef. Thank you all!
Keep the Ripple Going
Stefanie was always appreciative and the words "thank you" were frequently said by her. So, from her, and the Stef Ripple organization – "Thank you."