Photography Workshop for Kids!
On November 25th, Stef Ripple is sponsoring a workshop with Nana Sue Photography - Healing Images for children of ovarian cancer patients. This workshop will focus on finding beauty in unforeseen places and using these images to create a pillowcase which will be put in a Kindness Box for an ovarian cancer patient! This workshop is free and lunch is included.
Space is limited. For details and to register please email nanasueblogger@gmail.com or visit nanasue.org. Looking forward to a fun workshop!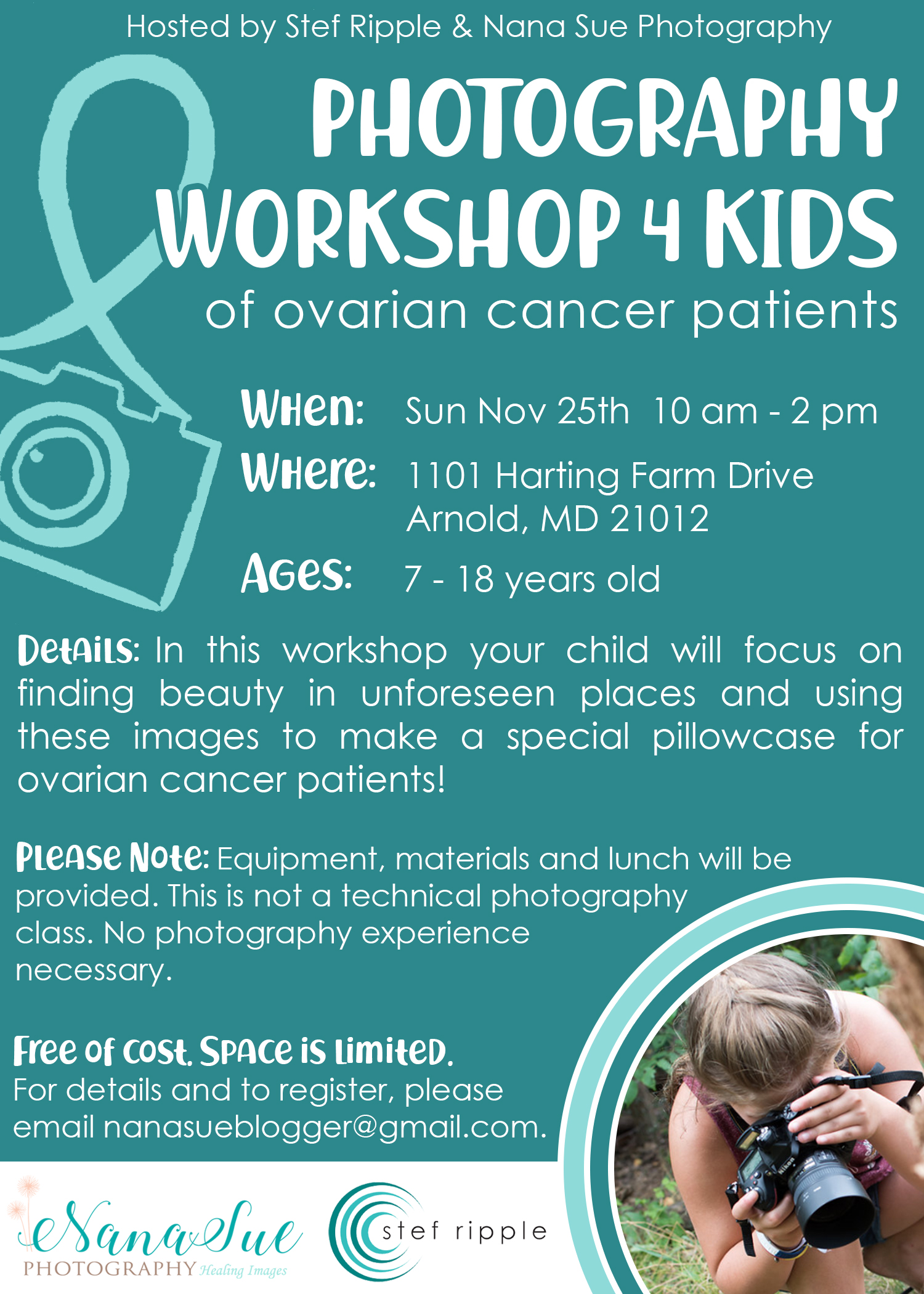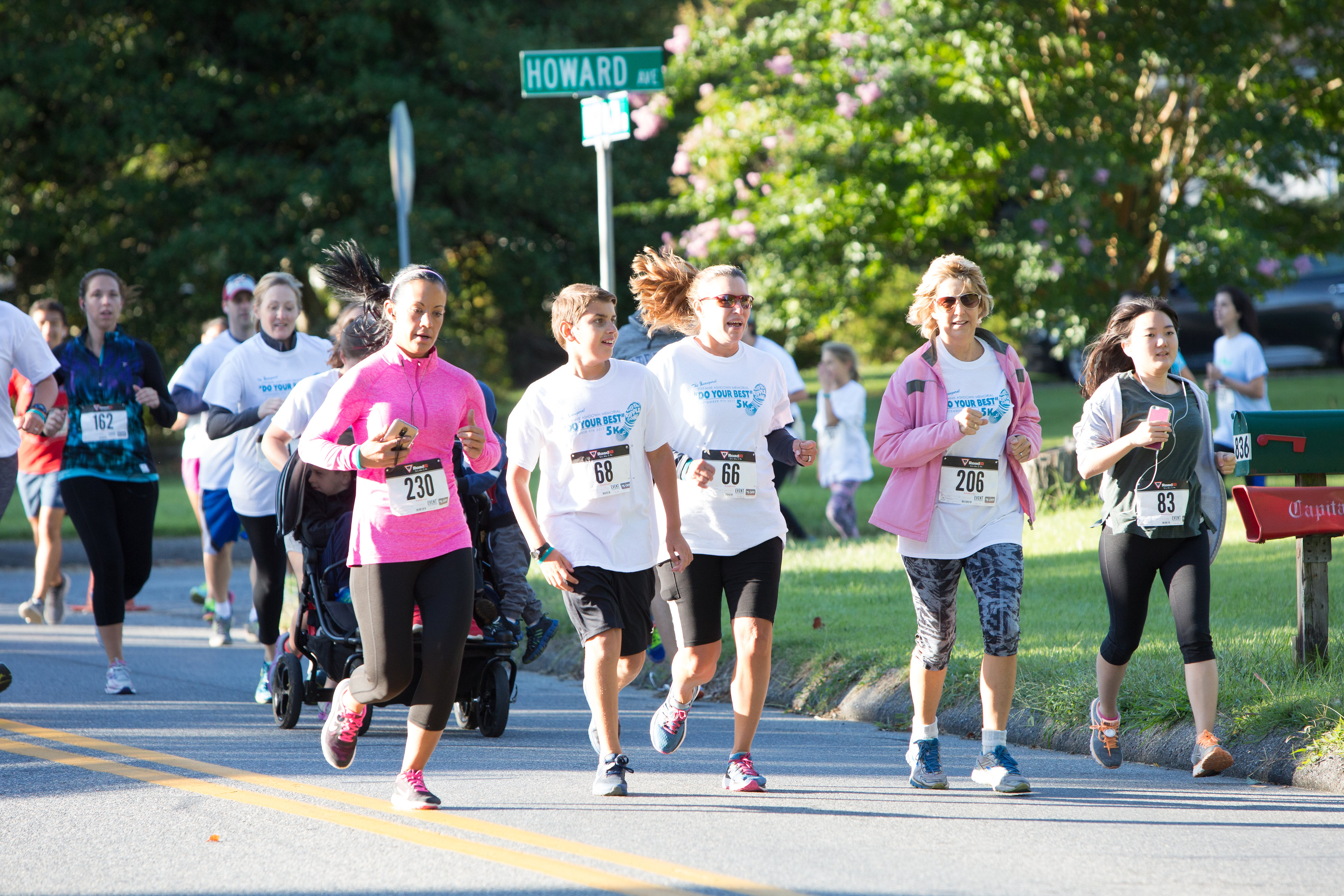 The 2nd Annual Stefanie Ashdown Memorial
"Do Your Best" 5k and 1 Mile Walk
The 2nd Annual Stefanie Ashdown Memorial "Do Your Best" 5k Run and 1 Mile Walk was a huge success! No amount of rain could dampen the spirits of all of the amazing supporters, sponsors and volunteers who came out. Although this is a very emotional event we know that Stef is with us and continues to be in awe of what we are doing together for ovarian cancer patients and their families!
Thank you to Nana Sue Photography, JLowe Photos and Emily Karcher Photography for capturing the spirits of the day! Feel free to download any pictures and please help us to spread ovarian cancer awareness by using the hashtags #stefripple #keeptheripplegoing #knowovarian #ovariancancerawareness #itwhisperssolisten
NOCC 9th Annual Run/Walk
Break the Silence on Ovarian Cancer
The support Stef received from the NOCC Central Maryland Chapter during her cancer journey was amazing. She was truly grateful for the resources, guidance and support offered and the friendships gained. In 2015 and 2016 Stef ran the Break the Silence 5k coming in the top female survivor both times.
This year please join the Stef Ripple team on September 16, 2018 (Stef's Birthday!) as we run and walk to break the silence of ovarian cancer. This year Stef Ripple is a proud Teal Awareness Sponsor of the race! We will have a table at the event helping to raise ovarian cancer awareness so be sure to stop by!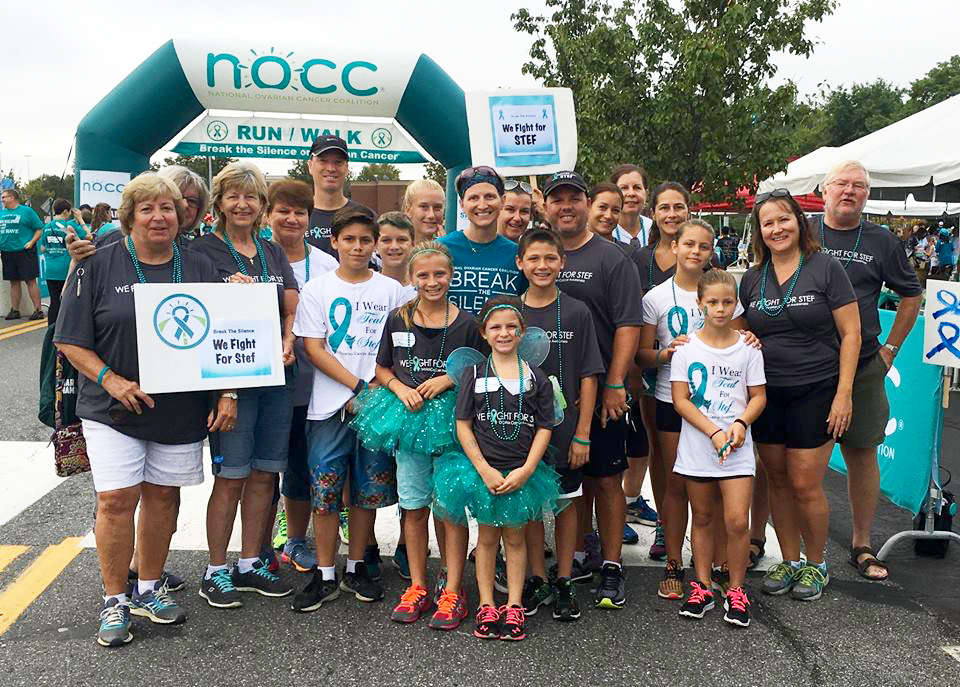 The Third Annual
Below the Belt - Stride and Thrive 5k
The Johns Hopkins Medicine Kelly Gynecologic Oncology Service Below the Belt - Stride and Thrive 5K and 1-Mile Run/Walk was a race very near and dear to Stefanie's heart. In 2016 she ran the race with strength and perseverance and crossed the finish line with a time of 25:55 and being the first cancer survivor to finish. It was a proud moment for her, her family, and friends as she was given the first ever Julie Smith award. Last year, 2017, although she was unable to run the race she was determined to still be a part and was able to watch from the side lines as her son Owen ran the race with the strength and determination she has passed on to him.
Please join the Stef Ripple Team as we honor Stef and support The Kelly Gynecologic Oncology Service and help raise funds for research and local cancer survivors!
The DeCesaris/Prout Cancer Foundation
Jingle Bell 5k Run/Walk
in memory of Stefanie Ashdown
Please join Stef Ripple on December 2nd as we participate in the 2017 DeCesaris Prout Cancer Foundation Jingle Bell Run/Walk in memory of Stef! This race was one of Stef's favorites and one that she ran prior to and during her ovarian cancer diagnosis. It's an honor to her family that this years race is in memory of her!
Date: Saturday, December 2, 2017
Location: Quiet Waters Park, Annapolis, Maryland
This event is designed to raise awareness for lung and ovarian cancer and to raise funds to support various educational research programs. Stef Ripple has formed a team and will be at the event. Please join us!
Register for the Stef Ripple Team - Use Code STEFRIPPLE to get $5 off
For more information about the event, please visit the DeCesarsis Prout Cancer Foundation website.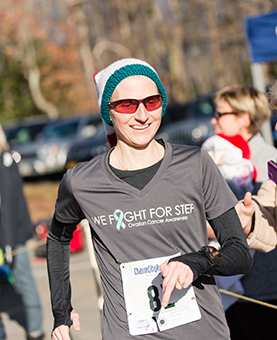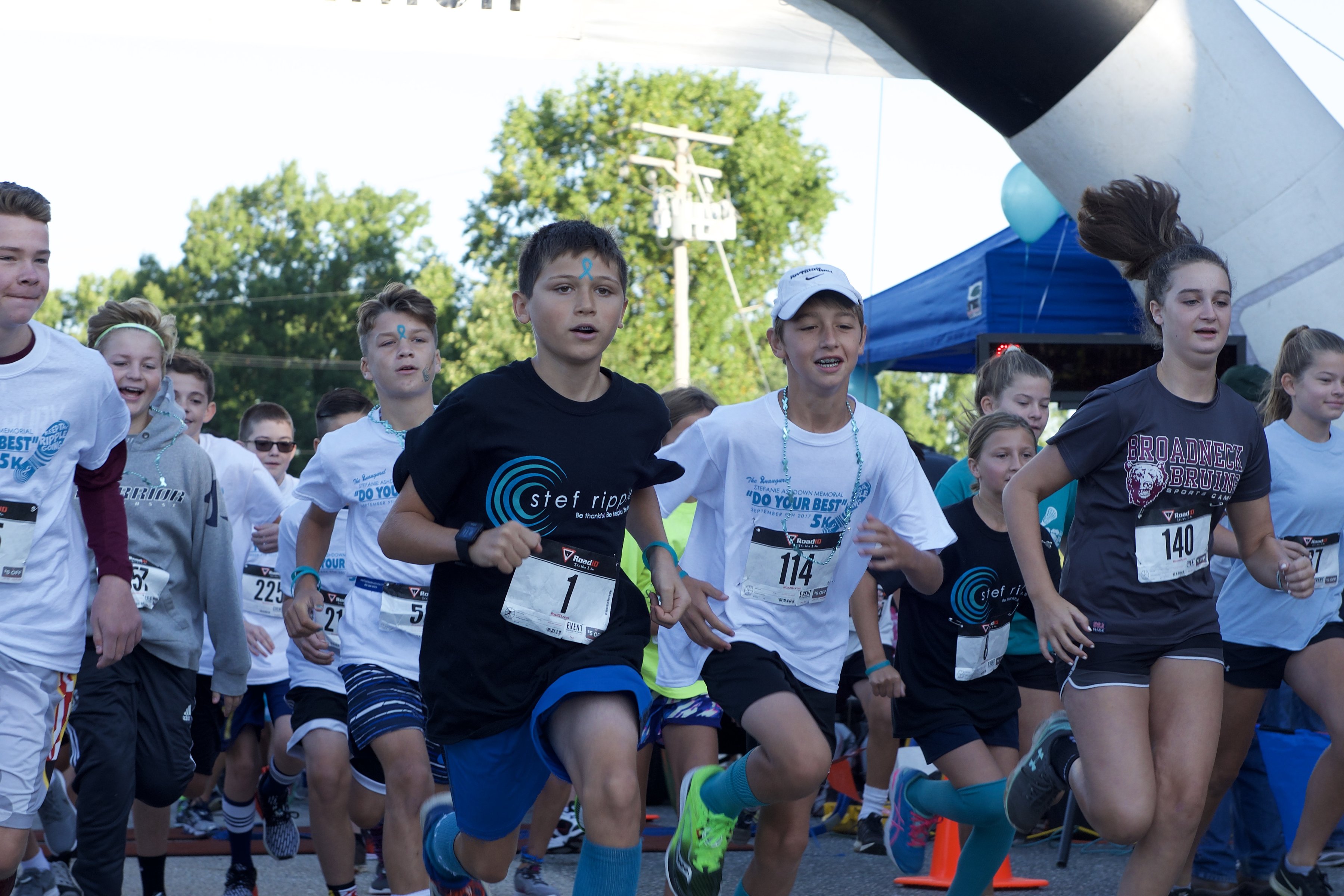 Stefanie Ashdown Memorial
"Do Your Best" 5k and 1 Mile Walk
On September 9, 2017 Stef Ripple hosted it's inaugural Stefanie Ashdown Memorial "Do Your Best" 5k and 1 mile walk. The race was held in Arnold, Maryland, beginning at the Belvedere Elementary school. Proceeds raised will be used to provide support to ovarian cancer patients and their families by funding camps and activities for their children.
This event was special in so many ways. From the kindness of the volunteers and sponsors to the 400+ who registered to Stef's son finishing first overall - It was truly amazing!Together we came together as a community, a family to spread ovarian cancer awareness and to honor Stef. Thank you all!
Keep the Ripple Going
Stefanie was always appreciative and the words "thank you" were frequently said by her. So, from her, and the Stef Ripple organization – "Thank you."