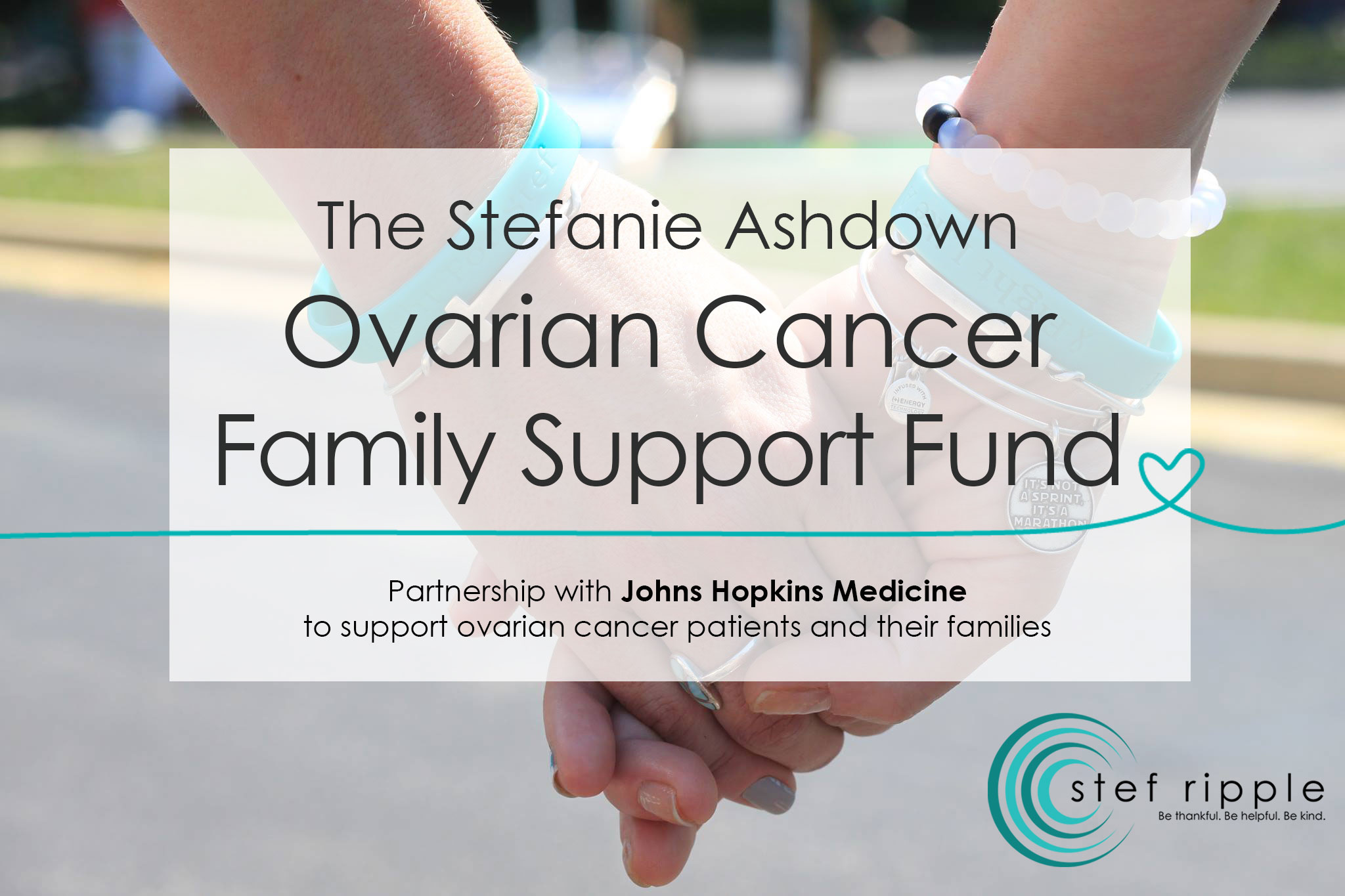 The Stefanie Ashdown
Ovarian Cancer Family Support Fund
This fund is in partnership with Johns Hopkins and fully funded by Stef Ripple. Financial assistance is provided to ovarian cancer patients at Johns Hopkins for non-hospital related expenses. In addition this fund is used to support ovarian cancer patients attending 'A Journey of Courage and Hope for Patients and their Spouses' retreat hosted by the Johns Hopkins Kelly Gynecologic Oncology Service.

Kindness Bags
The Stef Ripple Kindness Bag is a small gesture to help provide support, hope and encouragement to newly diagnosed ovarian cancer patients. During Stef's cancer journey there were many things that were important to her and we feel like she would want to share these things with other ovarian cancer patients.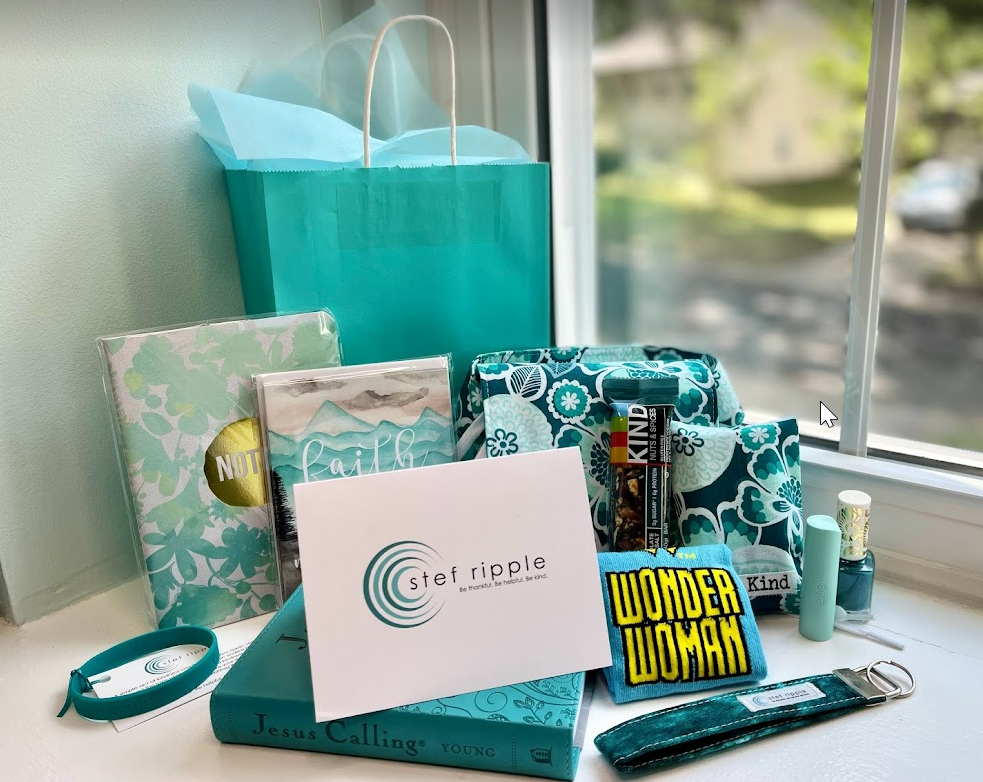 Donations
You can help us with this mission by providing a financial donation or you can donate items for the kindness box. We are currently accepting donations for the following items:
- Teal journals
- Teal pens
- Teal bandannas
- Teal nail polish
- Healthy snacks
- Jesus is Calling by Sarah Young
- Essential Oils
- EOS Lip balm (aqua/teal)
- Small teal items that will bring a smile to an ovarian cancer patients face!
Please email us for information on where to drop off donations. Thank you!
Request a Bag
To request a Kindness Bag or to send a Kindness Bag to a newly diagnosed ovarian cancer patient please fill out the request form. If you would like to sponsor a box please see how you can do this under the donations area below. Thank you for helping us support an ovarian cancer patient and spreading kindness!

Waves of Smiles
"A warm smile is the universal language of kindness" ~William Arthur Ward
Stef Ripple is pleased to partner with Nana Sue Photography~Healing Images to create an endless wave of smiles. If you are an ovarian cancer survivor and live in the MD, DC, VA area and would like to schedule a complimentary family photo session, please contact us and we will contact you to schedule your session.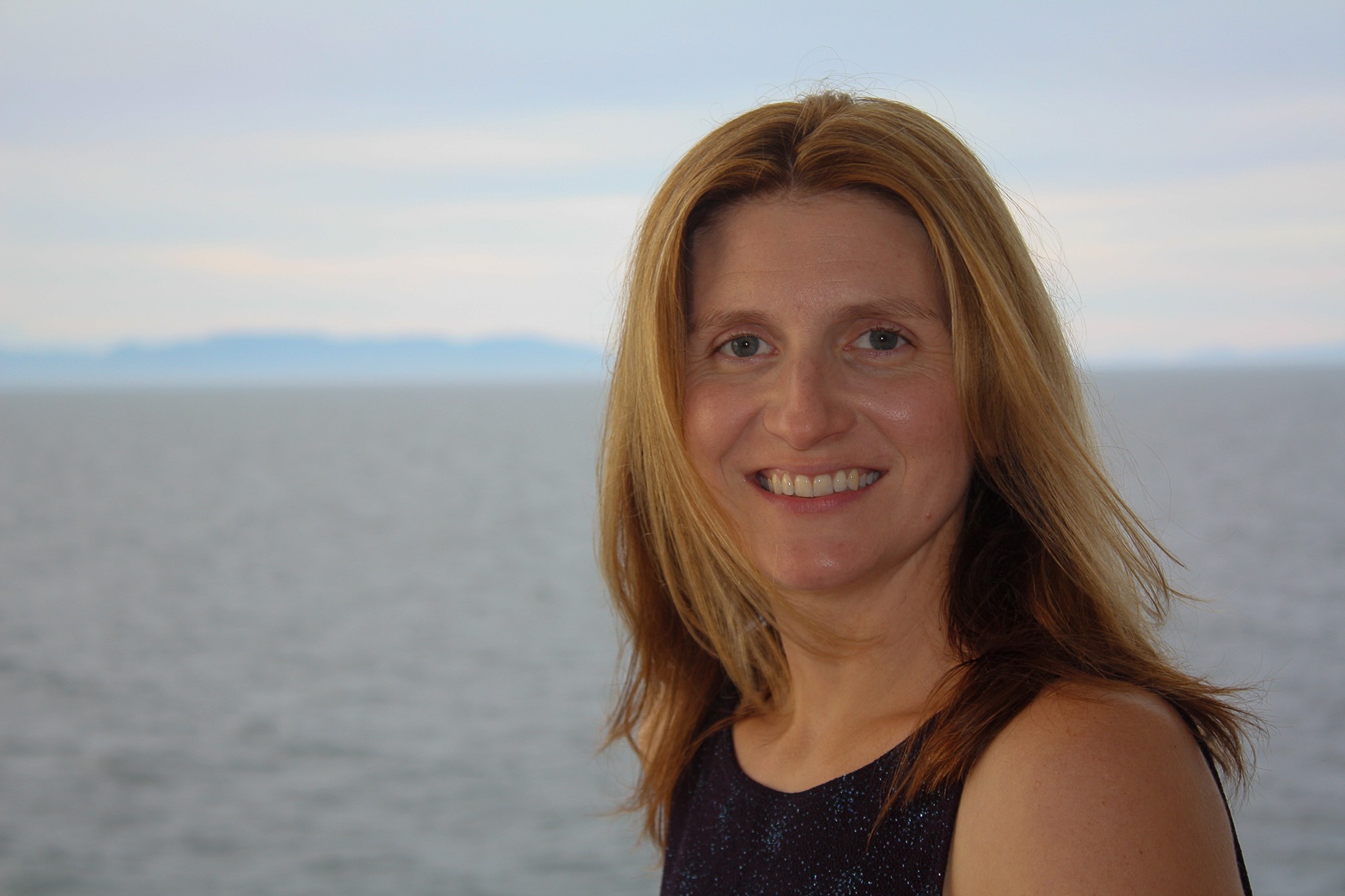 Hope, Encouragement & Support
We engage in other endeavors to provide support to ovarian cancer patients and their families. If you or someone you know who has been diagnosed with ovarian cancer is in need of support please contact us!
Keep the Ripple Going
Stefanie was always appreciative and the words "thank you" were frequently said by her. So, from her, and the Stef Ripple organization – "Thank you."