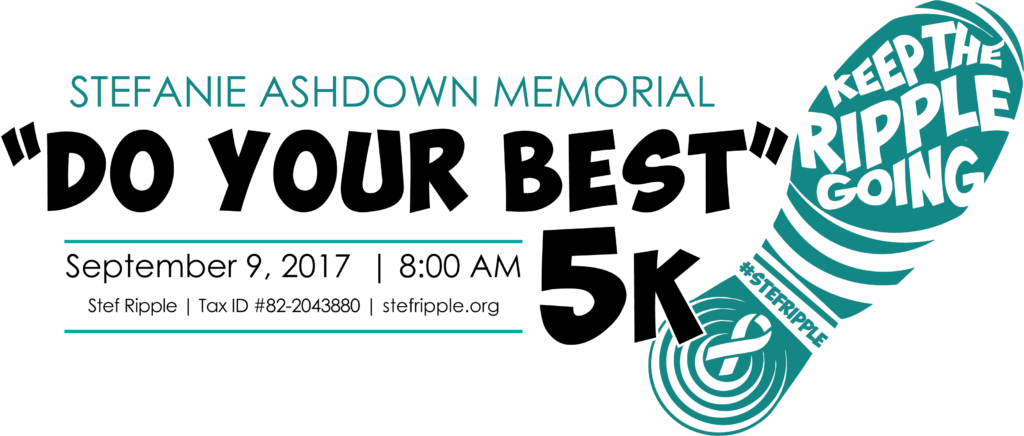 On September 9, 2017 at Stef Ripple will host it's inaugural Stefanie Ashdown Memorial "Do Your Best" 5k. The race will be held in Arnold, Maryland, beginning at the Belvedere Elementary school. Proceeds raised will be used to provide support to ovarian cancer patients and their families by funding camps and activities for their children.
Race Details and Registration:
To register, please visit Active.com
Race Sponsors: If you are interested in sponsoring this event please fill out and send in the sponsor form or email us at wefightforstef@gmail.com.