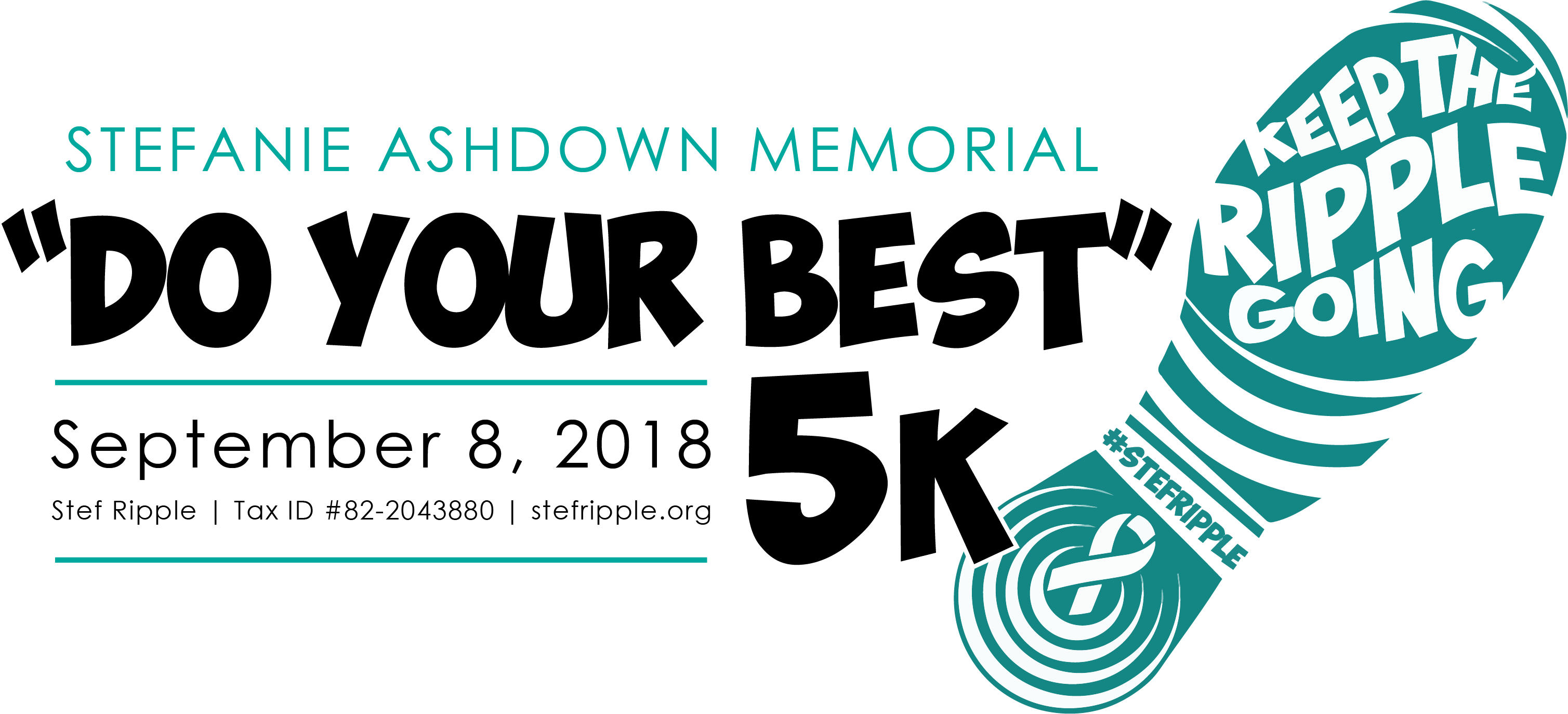 On September 8, 2018 Stef Ripple will host it's 2nd Annual Stefanie Ashdown Memorial "Do Your Best" 5k run and 1 mile walk. The race will be held in Arnold, Maryland, beginning at the Belvedere Elementary school. We are looking forward to another successful event to raise ovarian cancer awareness and to raise funds to support ovarian cancer awareness!
Race Details and Registration:
To register online, please visit Active.com. To register by mail, please send a completed registration form with payment to P.O. Box 338, Arnold, MD 21012.
Race Sponsors: We greatly appreciate and recognize every sponsor for this event! If you are interested in sponsoring this event please fill out and send in the sponsor form or email us at info@stefripple.org.